APPEAL TO RESIDENTS AND YOUR BUDGET
In cities around the world, there's a population boom. Urban living is at its highest point ever and is set to increase over the next decade. In fact, 60 percent of the global population will reside in cities by 2030. From older apartment complexes to new high-rise residential buildings, designers, architects, and planners are seeking to capitalize on this shift to multi-tenant buildings.
Millennials are the driving force in the move to urban living. They want high-service, high-amenity living spaces and are willing to sacrifice square footage for proximity and prime location. They prefer low-maintenance materials and luxury finishes. Unfortunately, they also often live beyond their means, making them financially conscious as well.
SPS Stone Group is a turnkey surface solution provider. With access to factories around the world and a wide variety of surfaces and styles to choose from, they are a one-stop-shop for materials. Taking it a step beyond, they can fabricate countertops to your design specifications for quick turnaround and easy installation on-site. If you have a multi-tenant construction project, SPS Stone Group is an excellent choice for your stone contractor. We can serve as your stone consultant and installation contractor on projects of ten units or less to 50 units or more.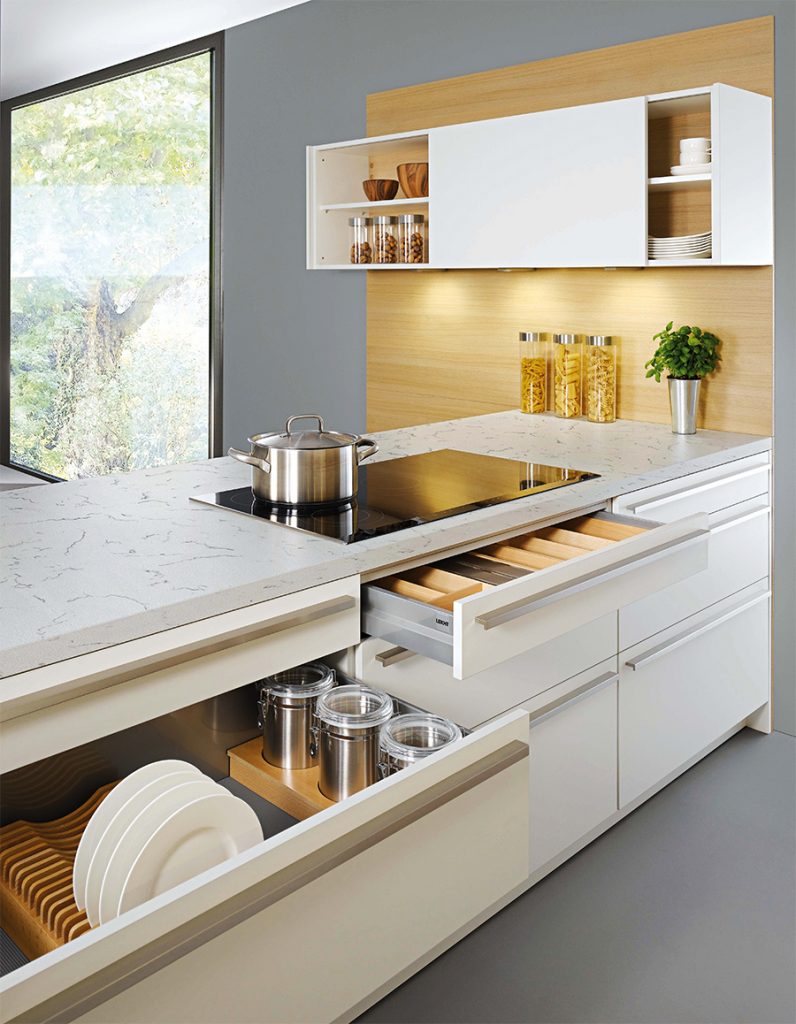 LUXURY FINISHES MEAN TOP DOLLAR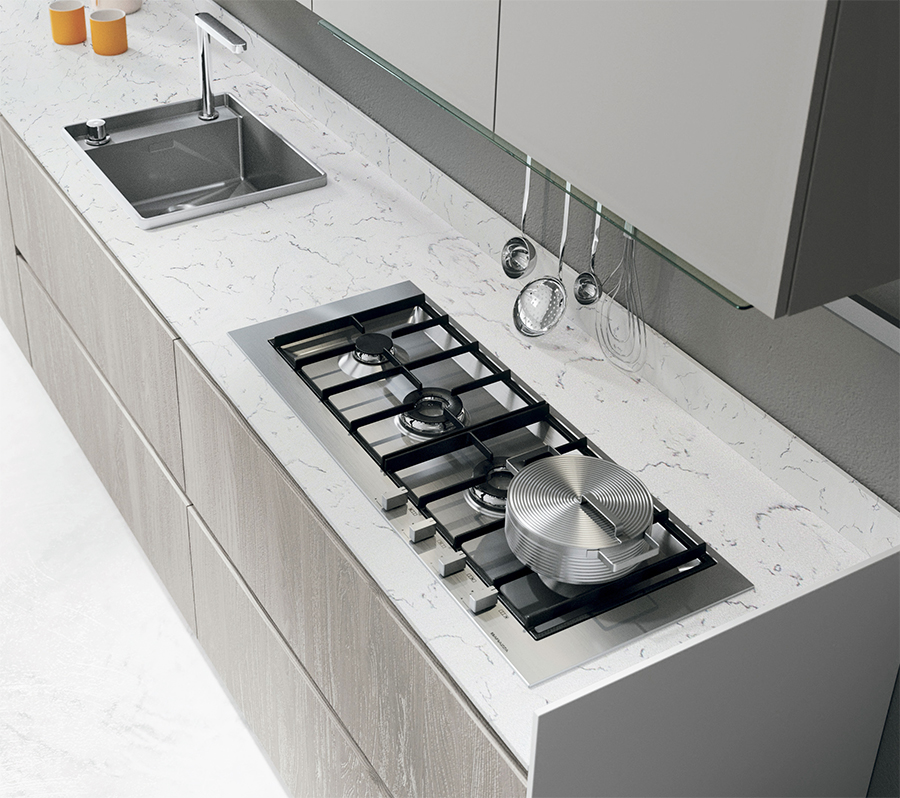 Quartz is a great option for multi-tenant housing. It achieves the same high-end look as granite, but is nonporous and nonabsorbent. It is also scratch, stain, heat and crack resistant making it extremely durable. Longevity in strength, as well as design, are important considerations when selecting a solid surface material for multi-tenant construction. It should survive rapid shifts in design trends and withstand overuse by residents as they come and go.
For a multi-tenant complexes and apartment buildings boasting first-class amenities, NOVAS Quartz engineered quartz is the perfect commercial countertop material. It comes in a wide variety of colors to match the look and feel of any facility. Each design has an eased and polished edge, with the look of beautiful Italian marble. It is 10-20% less than the price of granite and can be cheaper than Corian as well. In multi-tenant construction projects greater than 2,000 square feet in countertop material, this offers substantial cost savings. In addition to saving on the front-end, its superior finish should help garner higher rates on rental properties or real estate sales.
SPS Stone Group also offers natural stones choices. With over thirty years of experience in stone consulting, we can help you select the right material for your project.